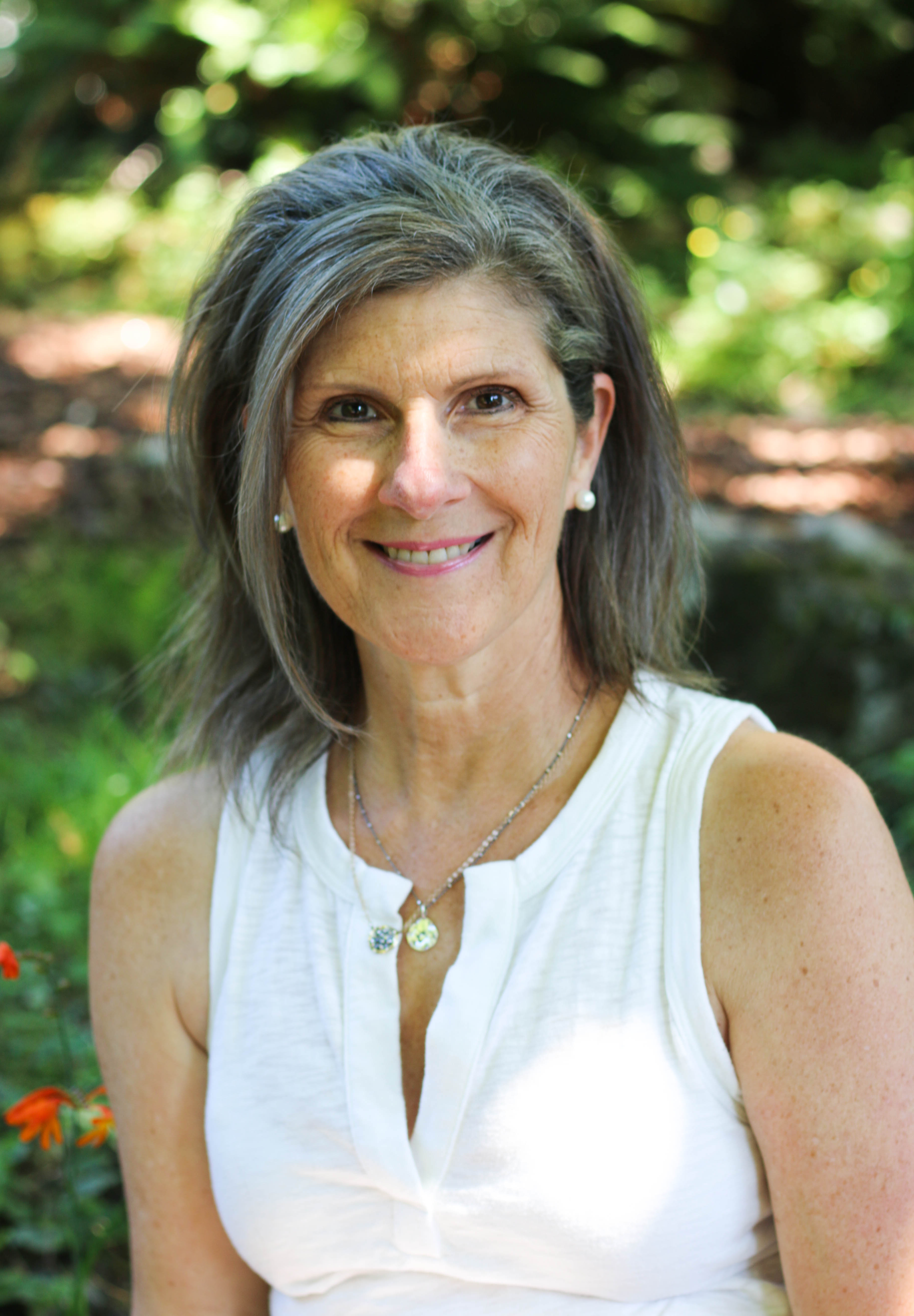 slow down to move ahead…
get comfortable being uncomfortable through inspired-action!
I'm Christine Monaghan, your Reset Coach and eLearning Consultant. My mission is to influence you growing into the next best version of you! The proven success principles and solution-based tools you learn are integrated by practicing the 3C's of Communication.  Your RESET is established with fresh, goal-achieving habits replacing old, worn-out ones. Success is inevitable. 
My approach is both pragmatic and intuitive. In helping you discover, access your next level of potential, a shift from a "stress is normal" to a "stress is optional mindset and daily life approach is established. My combined career experience, coaching practice of twelve years and professional training from world-known experts in professional and personal development (Jack Canfield, Bob Proctor, Coach from Spirit Institute) creates your transformational RESET with outstanding results.
If not now, when? Start with a 60-minute brainstorm call with me.
"I would definitely not be where i am today (& that is on top of the mountain) without the help and no-nonsense mentoring from Christine. I recommend her servies and spiritual/marketing smart-sense to any of you (professionals or entrepreneurs) who want to reach your highest potential in business. She is not only a great guide, but also an inspirational advisor..and she let's you do the work. Believe me, this is GOOD, because in the end, you completely own it!"
"I gained so much from Christine's coaching and mentorship. Her Reset MasterPlan process was so effective in helping me bring perspective to my corporate job that had become so unbalanced for me. I had struggled with setting boundaries, working 60 or more hours a week and not living the life I wanted. She is honest to the core and I appreciate that she held me accountable to my goals."
"Christine was able to clear the logjam that had frustrated me for literally years and get me on a path to defining and achieving my passion. Christine's simple, but effective lessons changed the bad habits of 50 years and finally got me truly working on my business, not in it."
"Christine is a no nonsense coach who can help you to rise from the ashes. Within minutes she had me regrouped, refocused, the anxiety has gone away and had the tools to get the job done. Chris really "shows up" for her clients by getting to the problem and creating immediate solutions. I went to her when I was ready to quit. She pulled me out from the dark hole I was in and got me back on track. Within one month I had surpassed my financial goals and had a record breaking month after 5 years of being in business! Thank you Chris for being an angel guiding me back to the light!"
"Christine's "3 C's of Communication" workshop gave our team a new set of tools to up-level communications and increase sales results. Our sales team left the webinar feeling inspired and capable of approaching conversations, commitments and choices in a whole new way."
"After working with me one-on-one for months to help me break through old habits and work towards a 'stress is optional' approach, Christine led our Communications and Marketing team through the '3 Cs of Communications' workshop. I was amazed at how quickly and thoroughly we were able to embrace the learnings and implement positive changes. Christine challenged us, inspired us, and armed us with structure to propel ourselves as a high performance team. Before we even left our conference room after the integration session, our team was diving into significant conversations, choices, and commitments. Now we have a plan, and we have a new level of accountability to ourselves and to each other."
"After attending Christine's Stress Solutions virtual workshop through the CPHR, my name was drawn for a complimentary stress solutions consultation. Although stress is part of everyday life, under Christine's guidance, I was able to flush out the root cause of my stress. I would recommend a session with Christine as I am now more aware of my stressors and am able to more proactively manage my stress."
"Christine's virtual workshops were chock full of information and tools to use for goal setting and goal achieving, there was a lot of information to takeaway and work on. It was most helpful to me to think about being the person that I want to be based on my goals and ensure the things I spend time and effort on are in alignment with this. The workshop moved at a pace, there are lots of challenging questions and ideas, it was a good use of my time and my $$ as I came away with tools and lots to think about."
"I came to know of Christine Monaghan through BC CPHR's professional development opportunities. The session I attended was the The 3C's of Communication; 10 Solutions-Based Tools. I attended this webinar with no expectations, thinking it would be your typical communication workshop. I was really surprised by the content of the material. It was not what I expected.
Christine raises the awareness that how we communicate is how we manage our time, and our stress. In today's world, we think stress is the norm. Christine emphasizes that stress is optional and provides tools on how we communicate and how we commit to our communications.
It was such an invigorating webinar that I introduced Christine to my workplace and she presented two webinars so far. I never thought I would be one to work with an accountability and career coach, but I have now signed up with Christine and am going through a self-discovery process which is both challenging and exciting at the same time. I can't wait to see the end results!"
STRESS IS OPTIONAL
FREE eBook!
This eBook provokes you to shift your mindset from "stress is normal" to "stress is optional" by: Understanding how stress shows up; insights into the global addiction to stress; the link between Stress is Optional and closing your goal-set to goal-achieve gap!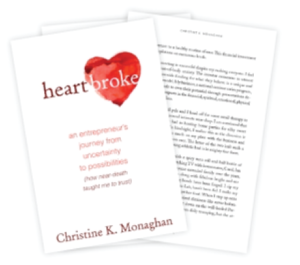 Reset? I've been there…
A near death experience took me to my knees, I refer to it as "the crumble." It forced me into making moment to moment life altering choices; agreeing to life and death surgery with minutes to spare; walking away from a million dollar investor; closing my business; creating fresh commitments with challenging circumstances daily on all levels. This was my RESET! Eventually, it influenced inspired-action to write my book, HeartBroke.
HeartBroke – Ebook version $5.99
After purchase, you will receive a download that contains a pdf, a mobi, and an epub file so that you can choose the right one for your e-reading device.
"All of my work life is led by what I want to do, what I have a calling to and a passion for. I simply can't operate any other way. What I have discovered is that when you are true to this way of living your life, opportunities begin to present themselves. Christine Monaghan is an example of this in her vision of past and current endeavors. When we follow our inner knowing, chances are, things will be exactly as they should be."
"HeartBroke is a testament of faith and courage and the power of love. Christine's writing will uplift and inspire you to reinvent yourself and to believe in magical possibilities. Read HeartBroke and befriend uncertainty, read HeartBroke and make peace with your dark night of the soul."