Reset MasterPlan
…the next best version of you
The Reset MasterPlan process moves you from where you are to where you crave to be! You understand your value and are considered successful by others, yet you crave and want more for yourself in this lifetime! You want to feel vibrant energy in your daily experience, feeling proud, accomplished and at ease. The Reset MasterPlan is a proven process that's worked for 100's of individuals who needed a champion and knudge forward when doubting how or where to start witnessing lasting, positive changes.
It's not who you are that holds you back.
It's who you think you are not ~ Bob Proctor
This is a creative, pragmatic, intuitive process involving:
Co-create your reset through  one "C" plus two "B" goals plus supporting commitments for what IS possible for you
A 4-Step Time-Management System to literally replace old worn out habits to goal-achieve
Commitment to a C-Goal; mutually exciting and nerve-wracking with a methodical approach
Up-leveling your mindset for 100% expectancy to receive what you do want, period!
A results-based approach by slowing down to move ahead
"I would definitely not be where i am today (& that is on top of the mountain) without the help and no-nonsense mentoring from Christine. I recommend her servies and spiritual/marketing smart-sense to any of you (professionals or entrepreneurs) who want to reach your highest potential in business. She is not only a great guide, but also an inspirational advisor..and she let's you do the work. Believe me, this is GOOD, because in the end, you completely own it!"
"I gained so much from Christine's coaching and mentorship. Her Reset MasterPlan process was so effective in helping me bring perspective to my corporate job that had become so unbalanced for me. I had struggled with setting boundaries, working 60 or more hours a week and not living the life I wanted. She is honest to the core and I appreciate that she held me accountable to my goals."
"Christine was able to clear the logjam that had frustrated me for literally years and get me on a path to defining and achieving my passion. Christine's simple, but effective lessons changed the bad habits of 50 years and finally got me truly working on my business, not in it."
"Christine is a no nonsense coach who can help you to rise from the ashes. Within minutes she had me regrouped, refocused, the anxiety has gone away and had the tools to get the job done. Chris really "shows up" for her clients by getting to the problem and creating immediate solutions. I went to her when I was ready to quit. She pulled me out from the dark hole I was in and got me back on track. Within one month I had surpassed my financial goals and had a record breaking month after 5 years of being in business! Thank you Chris for being an angel guiding me back to the light!"
"Christine's "3 C's of Communication" workshop gave our team a new set of tools to up-level communications and increase sales results. Our sales team left the webinar feeling inspired and capable of approaching conversations, commitments and choices in a whole new way."
"After working with me one-on-one for months to help me break through old habits and work towards a 'stress is optional' approach, Christine led our Communications and Marketing team through the '3 Cs of Communications' workshop. I was amazed at how quickly and thoroughly we were able to embrace the learnings and implement positive changes. Christine challenged us, inspired us, and armed us with structure to propel ourselves as a high performance team. Before we even left our conference room after the integration session, our team was diving into significant conversations, choices, and commitments. Now we have a plan, and we have a new level of accountability to ourselves and to each other."
"After attending Christine's Stress Solutions virtual workshop through the CPHR, my name was drawn for a complimentary stress solutions consultation. Although stress is part of everyday life, under Christine's guidance, I was able to flush out the root cause of my stress. I would recommend a session with Christine as I am now more aware of my stressors and am able to more proactively manage my stress."
"Christine's virtual workshops were chock full of information and tools to use for goal setting and goal achieving, there was a lot of information to takeaway and work on. It was most helpful to me to think about being the person that I want to be based on my goals and ensure the things I spend time and effort on are in alignment with this. The workshop moved at a pace, there are lots of challenging questions and ideas, it was a good use of my time and my $$ as I came away with tools and lots to think about."
"I came to know of Christine Monaghan through BC CPHR's professional development opportunities. The session I attended was the The 3C's of Communication; 10 Solutions-Based Tools. I attended this webinar with no expectations, thinking it would be your typical communication workshop. I was really surprised by the content of the material. It was not what I expected.
Christine raises the awareness that how we communicate is how we manage our time, and our stress. In today's world, we think stress is the norm. Christine emphasizes that stress is optional and provides tools on how we communicate and how we commit to our communications.
It was such an invigorating webinar that I introduced Christine to my workplace and she presented two webinars so far. I never thought I would be one to work with an accountability and career coach, but I have now signed up with Christine and am going through a self-discovery process which is both challenging and exciting at the same time. I can't wait to see the end results!"
The Reset MasterPlan Process
We connect via virtual video-conference or telephone – your choice. It's interactive, invigorating and result-oriented. Each call we review your action items from last call, then move onto the next step in this collaborative process. You'll gain proven success principles plus solution tools for noticeable results from week one onward. The process involves:
A Reset MasterPlan template (you can update this every quarter or year!)

3 Commitments for each goal; this makes goal-achieving more focused and doable
Inspired-Actions for each commitment; no confusion in how to take action

A Self-Discovery outline to complete and send me feedback on prior to first call
The 4-Step Time-Management System; utilize to actualize your Rest MasterPlan
4 x 45 minute brainstorm calls to co-create the Reset MasterPlan (a "C" + two "B" goals)
2 x 15 minute check-in calls anytime; emails and texts whenever you need
The Stress is Optional e-Book to close the gap from goal-setting to goal-achieving
Get the clarity you desire to become the next best version of yourself. Booking your complimentary 60-minute RESET call is the first step. I look forward to meeting you and watching you grow!
In a Harvard Business School MBA study on goal setting, the graduating class was asked one question of their life goals.
Have you set written goals and created a plan for their attainment?
Prior to graduation, it was determined: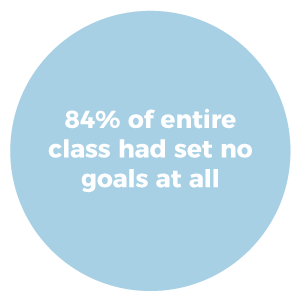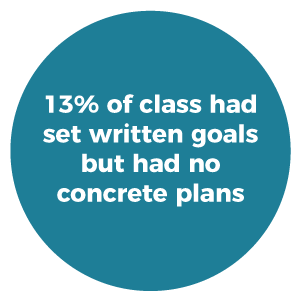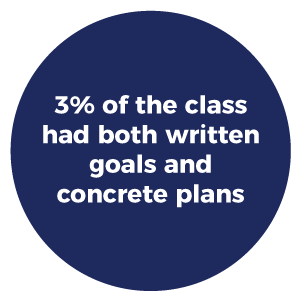 The Result?
10 years later, the 13% of class that wrote goals but not plans, were making twice as much money as the 84% of class that had set no goals at all.
The 3% of class that both wrote goals and a plan, were making tens times as much as the rest of the 97% of class
CORPORATE CLIENTS I HAVE WORKED WITH







STRESS IS OPTIONAL
FREE eBook!
This eBook provokes you to shift your mindset from "stress is normal" to "stress is optional" by: Understanding how stress shows up; insights into the global addiction to stress; the link between Stress is Optional and closing your goal-set to goal-achieve gap!