Optimum Performance Program
We are all leaders in numerous life-areas. The question to ask is "am I effective and do I influence inspired-action in myself and those I lead?" Optimum Performance is available for all to tap into and grow into next best version of self. It starts with mindful conversations, commitments and choices in support of a single Game-Changer Goal which influences all life area goals. Financial, emotional, physical, relational success becomes the norm vs the exception, daily.
You have 100% control over three things – your thoughts, your actions and the images (stories) you create internally and externally. Leaders know this and consistently finesse their approach with proven systems to leverage their revenue, time, acumen, connections for quality life experiences. The Optimum Performance Program is a proven, measurable system that energizes while effectively minimizes more "to-do's". It transforms your day, creating more of what you desire as the leader of a team of 1 or 1000!
" You will never change things by fighting the existing reality. To change something, build a new model that makes the existing model obsolete." Buckminster Fuller

 

Optimum Performance Program
Create a Game-Changer Goal (GCG) to up-level performance in 7 life areas in the process
A digital Optimum Performance Plan template to reference steps toward success over six-months
Digital Session Preparation Outlines; maximize learning; share learning's with clients, teams, family, etc
Discover how your Commitments serve you or not in to up-level performance in 7 life areas
Implement Monthly Performance Schedule: measurable, doable monthly commitments with rewards
Carry out the Revenue Stream Review exercise to fuel your optimum performance
Utilize the Simple Prospecting System; compliments any contact management program
Get comfortable with your "Ask" – Conversation Starter messaging exercise
Receive proven Prosperous Mindset Techniques; make choices to shift negative what if's, fears
Utilize The StressLess Booklet techniques and resources for optimum performance, daily
1:1 telephone/Skype training sessions / flexibility in scheduling sessions
On-the-go 15-minute check-in calls; move through hurdles as they arise (scheduled based on availability)
Introduction to local and international network connections for business development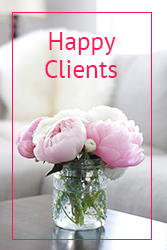 Optimum Performance Program (8-16 weeks)



1 x 120 minute Session: Game-Changer Goal Planning

Learn what a leaders Game-Changer Goal is based on strengths, interests, desires
Identify, eliminate negative what if's/roadblocks; Stress Less for daily
Resistance is normal; learn techniques to override limiting habits

1 x 120-Minute Session:

Revenue-Stream Review

Understand how your internal/external Commitments  work for or against you
Identify #1 Belief to influence the outcome of your Game-Changer Goal
Finalize Game-Changer Goal; develop success statement to 100% claim it
Revenue-Stream Review exercise (template provided) to support Optimum Performance Plan

1 x 90-Minute Session: Monthly Performance Schedule

Review Optimum Performance Plan (template provided)
Review Revenue-Stream exercise to add to Optimum Performance Plan
Refine/nix revenue streams not aligned with your Optimum Performance Plan
Review Monthly Performance Schedule exercise; (template provided) measured, commitments with rewards; lead your team of 1 or 1000's for consistent results

4 x 60 minute sessions: Leadership + Mindset Integration (you decide order of these sessions)

Review Monthly Performance Schedule for effectiveness/rewards (each session)
Implement Simple Prospecting System for measured results and rewards
Learn Daily5 choices to actualize visualization statement; witness results come alive
Craft Conversation-Starter(s) messaging; ASK so you can achieve your Game-Changer Goal
StressLess booklet; technique(s) to nix resistance (procrastination, fear, lack focus, hurrying, what if's) daily

15-minute check-in calls; address hurdles as they arise (2 max monthly/based on schedule)
Internationally Recognized Training Systems

Trainer Christine Monaghan offers her: Training in Jack Canfield's Success Principles (author, Chicken Soup book series, 500 mill+ sold); training, Coaching from Spirit Institute; coaching entrepreneurs on goal-setting, goal-achieving, revenue-stream development; mindset training via international masters; a published author; performance tips via international podcast guests; background raising millions in international sponsorship; co-producing world-class sports events (80,000+ attendees); owner, four-city self-development series/300+ international speakers, sponsors; and, wisdom from her near-death experience. Learn more about Christine http://christinemonaghan.com/about
I've devoted my adult life to growing into the next best version of self and influencing others to lead as such, even though I wasn't always aware of this purpose. While ambitious, a calculated risk taker and generally optimistic, I consider myself a recovering "what if" worrier! Worry resulting in anxiety was my thing to continually work through stemming from an unhealthy sense of responsibility for self and others. This combined with being sensitive behind my strong personality in leadership roles influenced: pushing when I needed to pause; saying yes when I needed to say no; and never asking for support. Learning to manage my thoughts, attitude and the internal stories I tell myself has resulted in plenty more ease and continued optimum performance and prosperity in all life areas. Christine Monaghan