Optimum Performance Program
You're a leader of 1 or a 1000 in many life-areas. You get that some stress is healthy, yet more often your stress negatively impacts many life areas, minimizing desired results. It's depleting your: Creative-productivity; profitability; and plays out in lack of flow in commitments, conversations and choices. It feels like relentless demands, a maxed schedule and compromised relationships has dulled your vibrancy. You crave getting back in-the-zone to experience more of what you do want!
The Optimum Performance Program is a virtual 1:1 program. The three-part process ensures you regain vibrancy in all life areas to get from where you are to where you want to be. You'll gain proven success principles to: Witness weekly results; replace ingrained, worn out habits with a strengthened mindset; increase ease, productivity; and, source fresh possibilities! Leading, you'll influence others to do the same having integrated powerful principles and techniques.
A few questions to ask yourself:"Am I effective in moving toward a Game-Changing goal daily? Do I cultivate inspired-action in myself/those I lead?" "Does my leadership come from a fear-based or inspired-action based perspective?" Many lead with commitments, conversations and choices that are habitually stress-based so reactive vs responsive. This vicious cycle negatively influences your results and others in all life areas. The cycle creates more of what you/others don't want, diminishes sense of well-being and stunts human potential.
"You will never change things by fighting the existing reality. To change something, build a new model that makes the existing model obsolete." Buckminster Fuller
Optimum Performance Program
Virtual 1:1 sessions via telephone, zoom, skype
Digital portfolio of editable exercises, techniques, tools for on-going reference
Part I: Learn how stress/old habits/unmet needs block results/Stress Solutions Inventory / 90 min call
Part II: Co-create  your MasterPlan /3 x 60 minutes calls
Part III: Integrate Optimum Performance System (monthly/daily) / 3 x 45 minute calls
Bonus: "Solutions-Mindset Calls" for in between regular calls /3 x 15 minutes
Introductory connections; resources, vast network of professionals to support your MasterPlan
Flexible Session Scheduling based on your timing (ideal program duration is 7-12 weeks)
Stress Solutions e-book; nix fear, resistance, procrastination, lack focus, hurrying, what if's
Your Benefits and Outcomes
Once you uncover your top two unmet needs fueling your stress, your desired results increase
Utilize proven Stress Solution tools to create more ease in your internal/external world
The MasterPlan focuses on a Game-Changing Goal and creates results in all life areas
Close the gap between Goal-Creation and Goal-Achieving with a proven, efficient and doable system
Up-level your MasterMindset with techniques for 100% focus to create what you do want
Understand how conversations, commitments and choices influence your time-management and results
Transform overwhelm, problems, stress-filled scenarios with proven tools/techniques for any situation;
Replace useless what if  worry, fear, procrastination for inspired-action – access more of your inherent ease, human potential.
SCHEDULE YOUR 30-MINUTE INTRODUCTION CALL NOW – email ckmoyp@gmail.com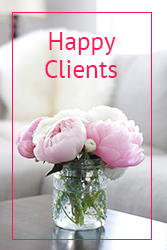 Internationally Recognized Training Systems

Christine Monaghan contributes her acumen from: Training in Jack Canfield's Success Principles; training, Coaching from Spirit Institute; a decade coaching entrepreneurs on goal-setting, goal-achieving, revenue-stream development; mindset training via international masters; a published author; international podcast host business contacts; experience raising millions in international sponsorship; co-production, world-class sports events (80,000+ attendees); owner, four-city human-potential series/300+ international speakers, sponsors; and, wisdom from her near-death experience leading to new possibilities. More about Christine http://christinemonaghan.com/about
                                           ……………………………………………………………………….
"You have 100% control over three things – your thoughts, your actions and the images (stories) you create internally and externally. This influences your commitments, conversations and choices forward or not. Inspiring leaders know this and consistently finesse their approach with proven systems to leverage their revenue, time, acumen, connections for quality life experiences for all. Utilizing a proven, measurable system that energizes while effectively minimizing more "to-do's" will transform your daily experience, creating more of what you desire with more ease."
"I've devoted my adult life to growing into the next best version of self and influencing others to lead as such, even though I wasn't always aware of this as my defining purpose. While ambitious, a calculated risk taker and generally optimistic, I consider myself a recovering "what if" worrier! Worry resulting in anxiety was the thing I continually worked through, stemming from an unhealthy sense of responsibility for self and others. This combined with being sensitive behind my strong personality in leadership roles influenced: pushing when I needed to pause; saying yes when I needed to say no; and not understanding when to ask for support. Learning to manage my thoughts, attitude and the internal stories I tell myself has resulted in tapping into my own optimum performance with ease and influencing others to do the same." Christine Monaghan