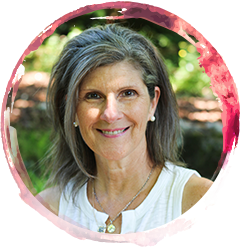 Christine's acumen encompasses: Training in Jack Canfield's Success Principles (author, Chicken Soup book series, 500 mill+ sold); training, Coaching from Spirit Institute; coaching entrepreneurs on goal-setting, goal-achieving, revenue-stream development; success mindset training international masters ; published author; international podcast host; success raising millions, international sponsorship; co-producing world-class sports events (80,000+ attendees); owner, four-city human-potential series/300+ international speakers, sponsors; wisdom from her near-death experience.
Notable Highlights
Success Coach, International Success Institute, EWomen Network
International Podcast Host, Entrepreneur Conversations/90k+ downloads
Author, HeartBroke: One Entrepreneurs Journey from Near-Death
Negotiated first WV summer concert series, headliner Cheryl Crowe/Bob Dylan
Negotiated Panasonic, W. Vancouuver, 2010 Winter Olympics sponsor
Creator national self-development series, Indigo stores,300 experts
Negotiated, produced inaugural Vanc. Molson Indy/$500K VIP catering
Negotiated, produced food+beverage Hydroplane Races/80k attendees
Co-produced Vanc Snow Show, 30k+ attendees/$275k+ media coverage
Produced YVR International Terminal Dignitary Dinner/$250k+sponsors
Produced first province-wide BC Micro Brewery liquor stores campaign
Produced BC Wine Institute four-day international media wine tour
Commit to Show Up For Self
I believe self-discovery is our greatest privilege in this lifetime. It's not about perfection. It's about stretching oneself daily to evolve our remarkable self. In receiving this gift of life, our responsibility is to influence self and others to tap into their remarkable self for optimum performance. Choosing to focus on what we do want instead of what appears to not be working results in  the most amazing events, individuals, circumstances appearing.
Commit to Optimum Performance
When your daily experience aligns with your desired life experience more often than not, resulting in a state of happiness, no matter what takes place around you.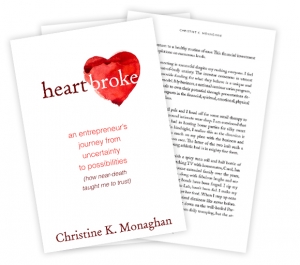 HeartBroke – Ebook version $5.99
Order Direct
After purchase, you will receive a download that contains a pdf, a mobi, and an epub file so that you can choose the right one for your e-reading device.
Commit to Prosperity
Through my own entrepreneur wins and hurdles plus influencing 1000's of entrepreneurs into inspired-action, I believe our greatest need is to commit, all in, to that which we say we desire. Knowing your why, establishing commitments to support your why and making mindful choices from this place creates prosperity and ease, daily.
One day you get it! Your conversations, commitments and choices are not supporting your desired life experience. You begin to understand that optimum performance in all life areas starts with ownership of your thoughts, attitude and stories. Awareness and addressing stressors that reflect unmet needs is the first step. Then, focusing on what you do want and how you do want to feel creates fresh possibilities and results. Trading in worn-out states of depletion, overwhelm from relentless to do's, stress and struggle for increased  vibrancy and prosperity represent your commitment to 100% own your worth and value and show up for you!